Are you looking for the information about how to make your skin oily free?  Do you want to glow your skin with simple and easy tips, then in this article we have given very simple oily skin care tips by using which you can take care of your skin.
Oily Skin Care Tips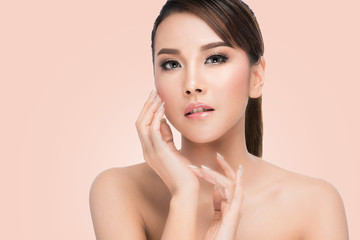 Many of us feel embarrassed for a oily skin taking care of this. Oil is necessary for a beautiful and fresh skin but it needs to keep a certain amount of oil in the skin. Extra oily skin become irritating for us. Faced many problems to take care of oily skin. If you want to protect the oily skin from adverse weather conditions in summer oily skin be cleaned thoroughly every day. You can easily take care of your oily skin at home.
Easy Tips For Taking Care Of Oily Skin
Using Facial Scrub is not better for oily skin. In that case, you can use rice flour as Scrub. It prevents the skin from excess oil out.
Cucumber juice works well to remove oily skin. You can keep cucumber cube in refrigerator and use it as a ice cube in your skin.
Garlic has more benefits to oily skin. It works as a anti-biotic. To remove extra oil from skin use small amounts of garlic paste on the skin.
Cleanser or face wash should not be used more than three times a day. Cosmetics and facewash all should be oil free.
To remove the skin feeling oily garlic has no equal. Reduce oily skin, apply garlic paste.
Use oil free sunscreen when go outside of home.
For oily skin care mix 2 teaspoon of pea-flour and 1 teaspoon of sour yogurt the mixture  and use the mixture on skin for 15 minutes and wash. It's helpful to remove extra oil from skin.
Put the egg white in the face and then wait 10 minutes down the tissue paper. When the tissue paper to dry remove slowly and clean skin with water.
We need more time to care for oily skin, because in oily skin acne tendency to be much higher. Follow the above tips. To get better results.