If you want to study at Oxford, you should read this tips:
---

1. UCAS Application:
Know your deadlines and look at the 'UCAS dates for your diary' on UCAS website – there are a number of different deadlines throughout the year, so make sure you know when your application needs to be submitted by.
Do research into your ideal subject, type of course and location – you are making potentially your biggest decision to date, so be sure you choose something you're passionate about in a location where you want to live. Thorough research is vital.
Attend an event open day – it's always a great idea to get a feel for a campus and town or city before you apply. Seeing the area firsthand is always a good idea as it will give you a genuine feel for a place.
Finance and support – this can be a complex subject so understanding what you'll need to pay and what's available to you is really important. Fees, loans and budgeting are just some aspects you will need to consider.
Writing your personal statement – think about how you can make it stand out from the crowd. There are lots of tips on writing personal statements online and it's often very helpful to get a parent or teacher to look over yours.
---
2. Tests:
1)Writing tips:
Writing- 1: Don't carried away and overload your writing with too many obvious connectives and contrastives; if every sentence has two or three such words or expressions, then the writing can seem strained and artificial. Remember- you can try too hard as well as not hard enough.
Writing- 2: Write on alternate lines (leaving every second line blank) so that you have space to make changes when checking through your work.
Writing- 3: Always credit your sources in academic writing, even when you are referring to ideas rather than actually quoting.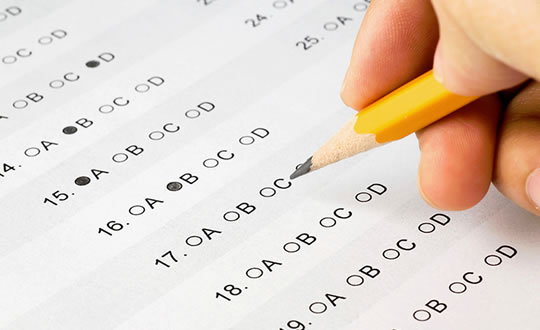 2)Multiple Choice tips:
Psychological Warfare: Examiners can choose the same letter successively for the correct answer. After three consecutive answers with the same letter, many students may well start to feel confused and worried. Eventually, many candidates will start changing their answers simple because they don't believe that examiners would have half a dozen of more questions with the same letter one after the other. They can and sometimes do; this is a real test of your comprehension and reduces the possibility of scoring by guessing.
Right word, wrong answer: With multiple choice comprehension questions based on a text, a simple trick is to take obvious and prominent words from the text and put them in an incorrect option. Seeing a word or phrase from the text is not enough; these questions are designed to test comprehension not recognition of a word from the passage.
---

3. Interview tips:
Above all, tutors want to see that you're genuinely enthusiastic about your subject. Your application has done enough to persuade them so far, so try to just be yourself.
Tutors may ask you to expand on any claims you made in your personal statement which demonstrate your particular interest in the subject – any extra research or work experience you've done, for example – so make sure your statement stands up to scrutiny.
University of Oxford: 'They are looking for evidence that you are thinking independently, that you are willing to engage with new ideas beyond the scope of your school or college syllabus, and that you are committed to your subject.'